Metal profile sheets can be used as a form of external cladding, and are commonly used for agricultural, industrial, retail and leisure buildings. Sheets are manufactured in a range of corrugated and other profiles, such as trapezoidal, sinusoidal or half-round. The profiles are manufactured from sheets fed through banks of forming rollers. Modern manufacturing techniques allow metals to be pre-aged, coated with preservatives, or painted a wide range of hues and texture.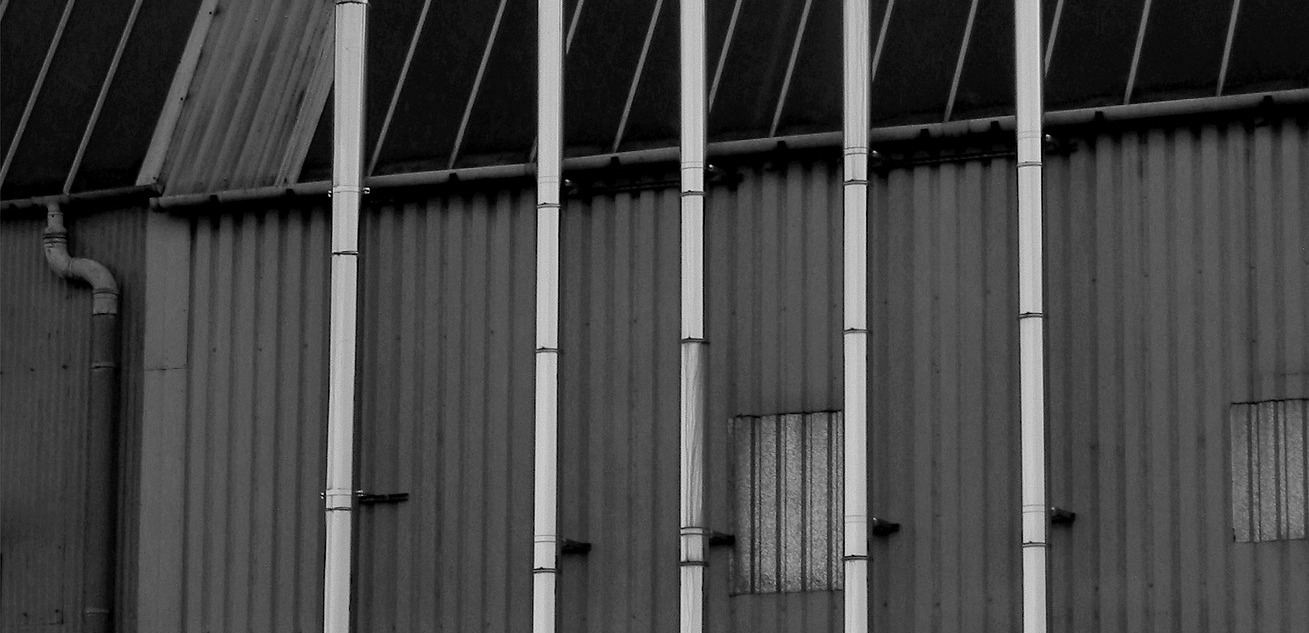 Metal profile sheets can be installed vertically, horizontally or diagonally, and are capable of being applied to curved facades and other complex shapes.
Types of metal
The four types of metal that are most commonly used are:
Steel: Generally the most affordable but not as durable. Usually supplied hot-drip galvanised to provide a robust finish.
Aluminium: Very lightweight, with a hard protective layer that protects against corrosion.
Zinc: Highly durable and weathers to an aesthetically-pleasing lead-like hue if left untreated.
Copper: Capable of achieving long lifespans, and requires very little maintenance.
Types of installation
Built-up sheeting
Built-up sheeting is assembled on site, and generally consists of four components:
A thin internal liner to ensure air tightness.
Insulation (such as mineral wool).
Spacer bars/brackets to support the metal cladding.
Profiled metal facing sheet to provide weather protection.
Built-up sheeting can be fitted in vertical, horizontal or diagonal patterns, and is usually fixed in place by self-tapping fixings designed to match the chosen finish. While curved systems are possible, they require careful installation.
Composites
Two metal skins are bonded to an insulating core, forming a composite 'sandwich' panel. The metal component, can be aluminium, zinc, stainless steel, titanium and so on, available in a wide variety of colours, finishes and profiles.
For more information, see Metal composite panels.
Cassettes
These are similar to composites, and include insulation and liners, but differ in that they are designed with easy-to-use interlocking jointing systems for quick installation. They are suitable for horizontal or vertical application on low and high-rise buildings.
Standing seam
This system can be supplied as either pre-insulated panels or as sheets that are formed and crimped on site before being applied to a plywood or similar substrate. Standing seam systems have no exposed mechanical fasteners, but use a special weathertight clipped joint instead, which creates a distinctive projecting seam. The advantage of this system is that it is very flexible and can be used to form curves and provides unbroken finishes across walls and roofs.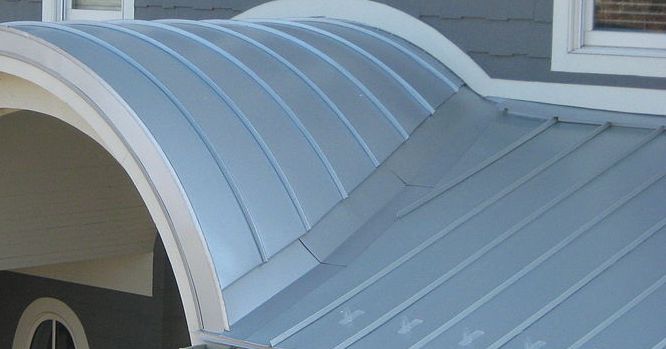 Rainscreen
A rainscreen (sometimes referred to as a 'drained and ventilated' or 'pressure-equalised' façade) is part of a double-wall construction. Typically rainscreens are formed of relatively thin, pre-fabricated panels. The rainscreen itself simply prevents significant amounts of water from penetrating into the wall construction. Thermal insulation, airtightness and structural stability are provided by the second, inner part of the wall construction.
Source: https://www.designingbuildings.co.uk/
We, a roll forming machine manufacturer, customized design and manufacture a wide range of good solutions and products for companies operating in the sheet metal, construction and manufacturing industries. Our products include:
All Cunmac machines are professionally and reasonably made in Vietnam, our goal is to provide flexible machines with the best quality and customized designs which give customers unique benefits and experiences.
Hotline: +84 981 402 902
Mail: cs@cunmac.com
Factory: 331, Lien Huyen street, Thuan An city, Binh Duong province, Vietnam