Double layer crimping curve machine can produce two different crimping curve patterns in one machine, which is an effective choice to save your space, save your time and save your money.
WHAT IS CURVED ROOFING? 
Curving roofing ensures effective waterproofing to protect the building's interior from water damage. Crimping sheets can resist severe weather and keep a good appearance as well as long lifespan if they are tightly sealed together.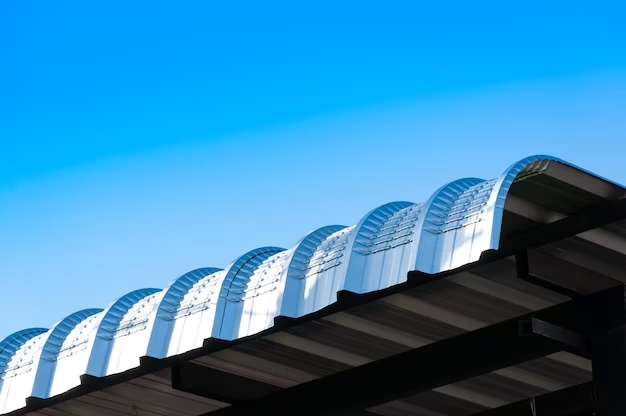 Read more: Pressing curve forming machine
DOUBLE LAYER CRIMPING CURVE/PRESSING CURVE MACHINE
Crimping curve forming machine is used to create curved metal panels by feeding the metal sheet through a set of rollers that have a curved shape. As the sheet passes through the rollers, it is bent into the desired curve and the crimping pattern is formed.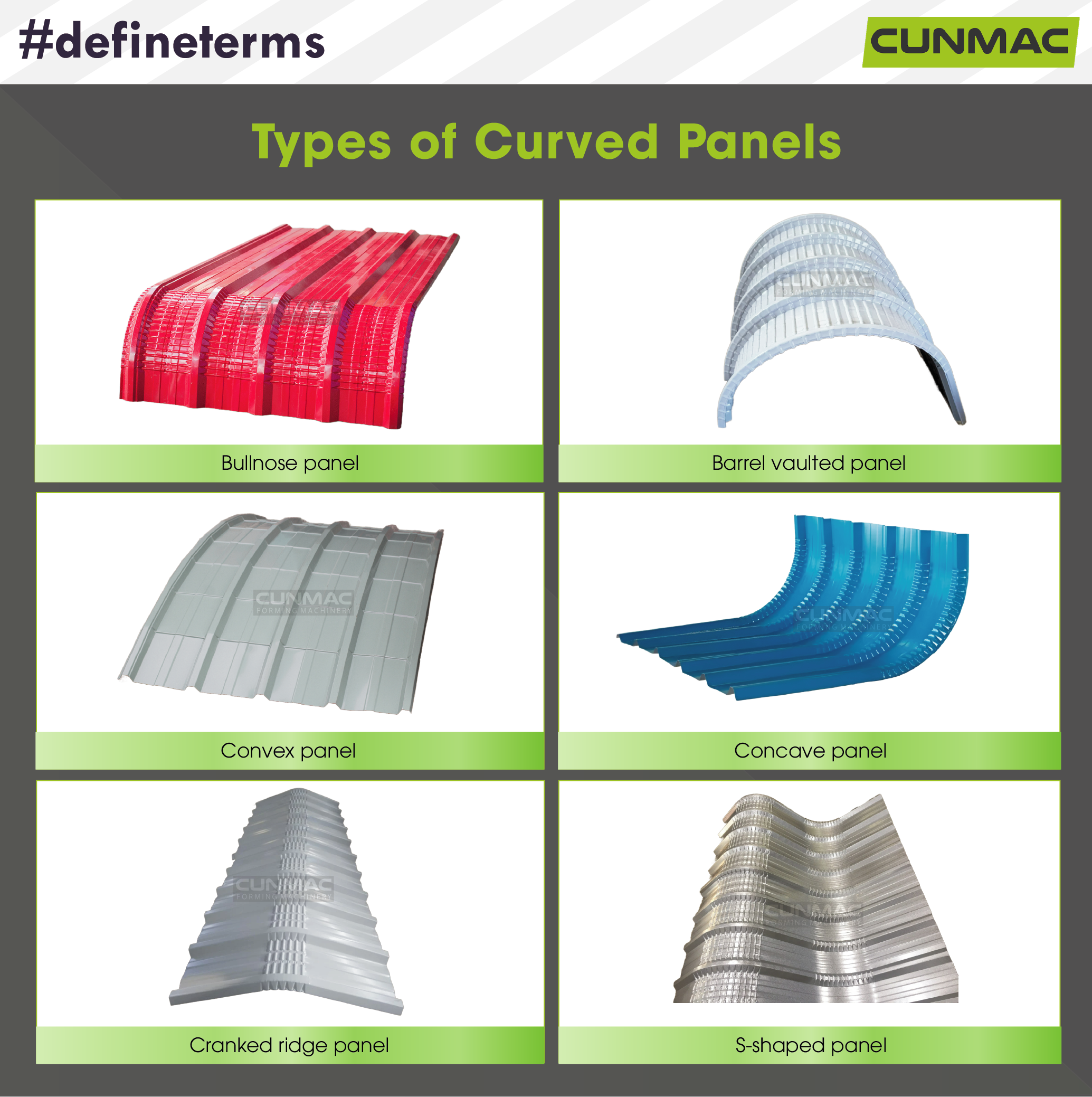 Double layer crimp curved roofing machine has 2 layers of 2 different crimping curve roofing types in one machine. It is suitable for trapezoidal/trimdek/spandek/4 angles/square rib and corrugated/round rib roofing sheets.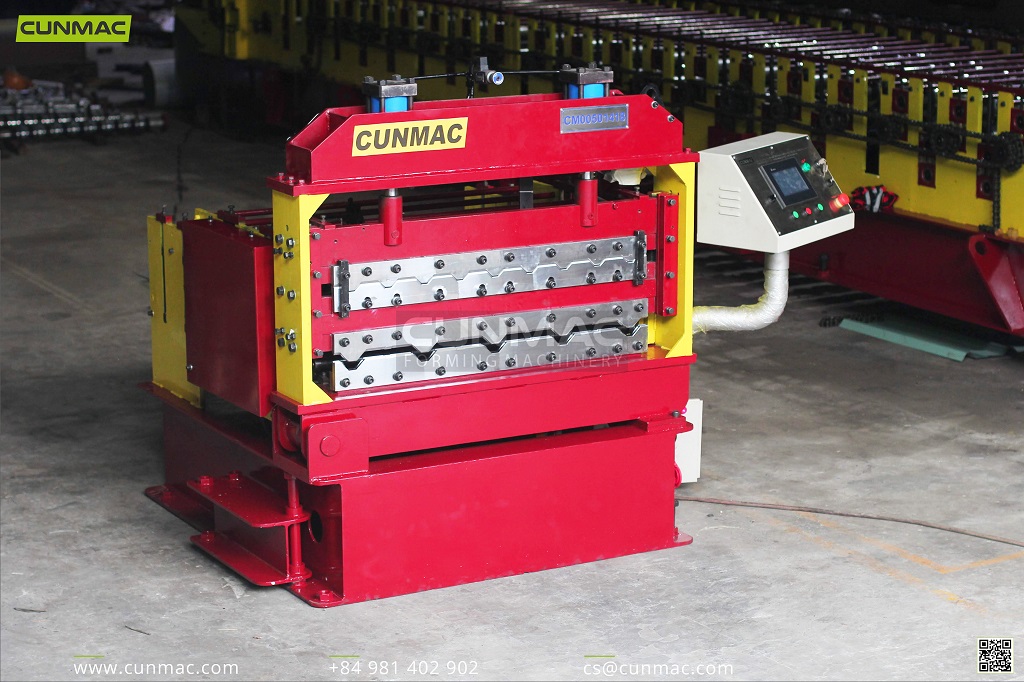 Double layer crimping curve machine of CUNMAC Vietnam
Some types of curved roofing panels can be combined produced by CUNMAC double layer crimping curve machine:
Watch more: Collection of curved roofing sheet styles
CUNMAC double layer crimping curve machine is fully automatic and is easy to operate with Inverter, PLC, HMI. Their main advantages are beautifully customized designs, easy and stable operation with a strong body frame, and reasonable price.
Especially, crimping curve forming machine made by CUNMAC is equipped with advanced technology with servo motors, which can fix exposed problems in crimping points.
Some typical kinds of CUNMAC pressing curve machines:
Double pressing curve forming machine
Combo double layer roofing machine and double layer crimping curve machine is an effective choice to save your space, save your time and save your money, 2 profiles in 1 machine.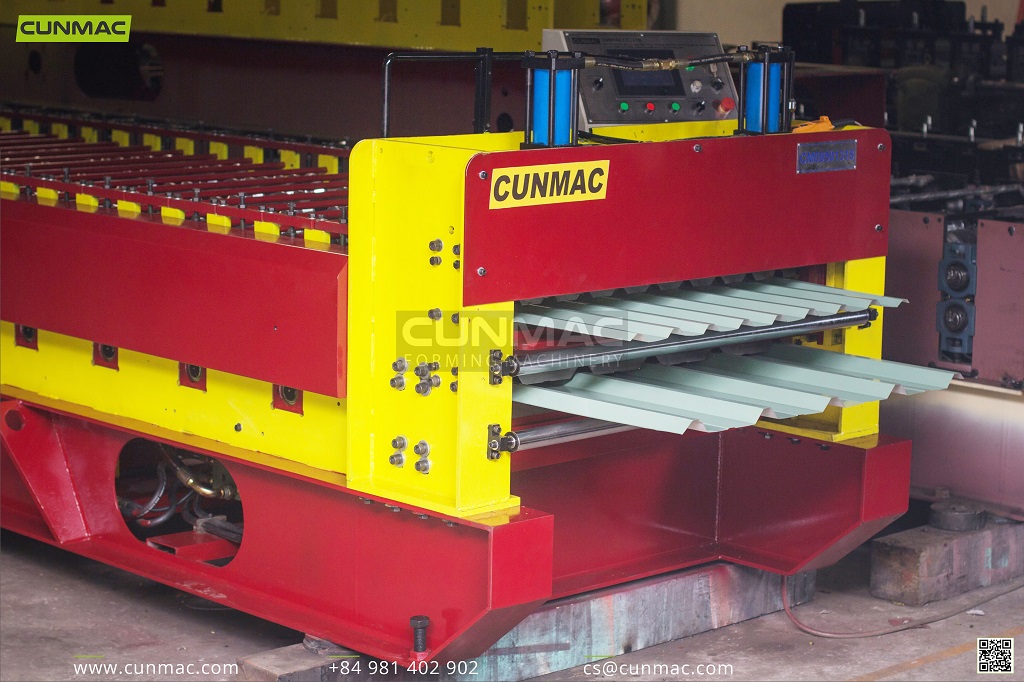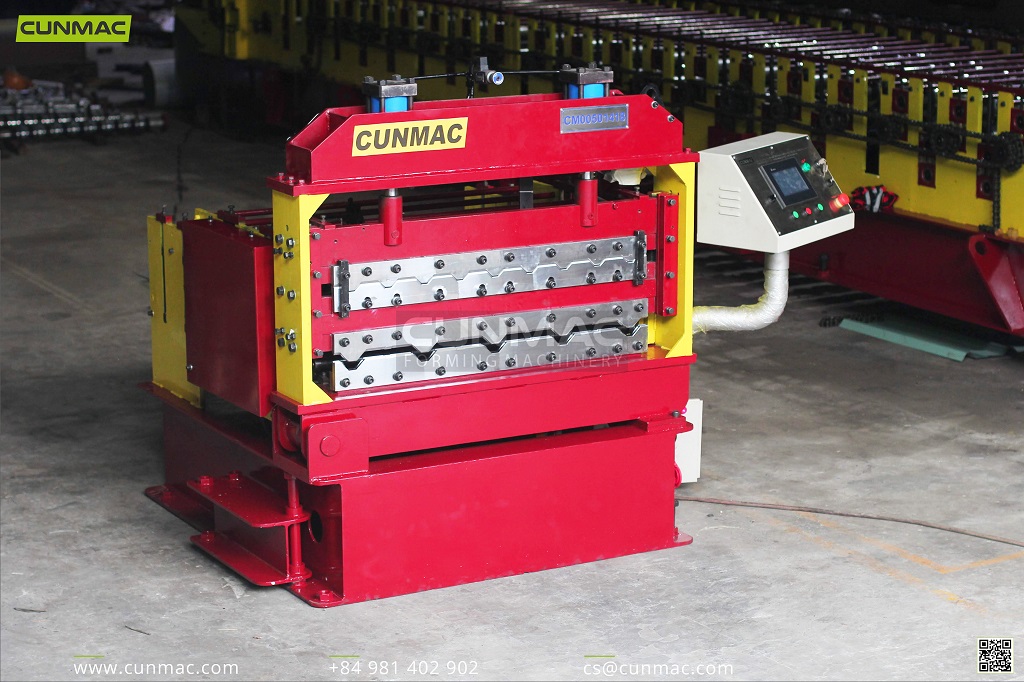 SPECIFICATIONS & EQUIPMENT
Automatic roll forming and cutting with Inverter, PLC, HMI

Automatic programmable length settings via the touch panel

Roller and blade are fabricated from alloy and SKD11 steel 60-62HRC

Electrical and hydraulic components made from Japan, Germany

Save history for orders in 30 days

Customize design

Stable operation with strong power and body frame
STANDARD roofing roll forming machine with OPP machine
SPECIFICATION
 Items
Details

Total power

5.5 – 7.5kW

Total weight

2.5 tons

Dimension (LxHxW)

2.4×1.8×1.4m

Station quantity

18 – 21 stations

Thickness of material

0.15 – 0.6mm (G300-G550)

Material width

914; 1200; 1219; 1450mm

Speed

3 – 6m/min

Tolerance of steps

± < 0.5mm

Frame structure

I beam

Control system

Automatic with servo motor, PLC, HMI, hydraulic

Inclining system

Hydraulic cylinder (operating in vertical and horizontal)

Transmission system

Servo motor & gear box
EQUIPMENT
 Items
Details
PLC (CPU)
SIEMENS (Germany)
Touch panel (HMI)
SCHNEIDER (Japan)
Electric motor
HITACHI/TOSHIBA (Japan)
Encoder, relay
OMRON (Japan)
Inverter
MITSUBISHI (Japan)
Hydraulic components
YUKEN (Japan)

Bearing

KG (Taiwan)

CB/MCCB

FUJI (Japan)
Cunmac proudly provides Double layer crimping curve machine in domestic and international markets including Asia, Australia, Middle East, Africa, America.
We offer a wide range of products and good solutions for companies operating in sheet metal, construction, manufacturing industries. Our products include:
All Cunmac machines are professionally and reasonably made in Vietnam, our goal is to provide flexible machines with the best quality and customized designs which give customers unique benefits and experiences.