Constantly trying to bring the best deals to our customers, CUNMAC Vietnam announces the biggest sale only once a year for all of the products of roll forming machines as follows:
Specific timeline:
From 25/12/2022 to 31/01/2023:
25/12/2022 – 31/12/2022: 15%

01/01/2023 – 08/01/2023: 12%

09/01/2023 – 15/01/2023: 9%

16/01/2023 – 22/01/2023: 6%

23/01/2023 – 31/01/2023: 3%
Products:
Our promotion is applied for all roll forming machines for sale:
Trimdek/ Spandek/ Trapezoidal Roll forming machine

Tile Roofing/ Step Tile/ Metcoppo Roll forming machine

Corrugated/ 9&11 Line Roll forming machine

Double layer Roll forming machine

C truss/ Canal Roll Forming Machine

Batten/Tophat Roll Forming Machine

Automatic C Stud & U Track Drywall Forming Machine

C Line Ceiling/ Drywall Roll Forming Machine

C – Z – U – V shape purlin roll forming machine

Seamlock/Kiplock/Floor deck/ B- Deck

Crimping curve machine, Uncoiler/Decoiler 6 tons, Hydraulic press brake machine 

Capping Nok/ Longspan/ Capping Tile machine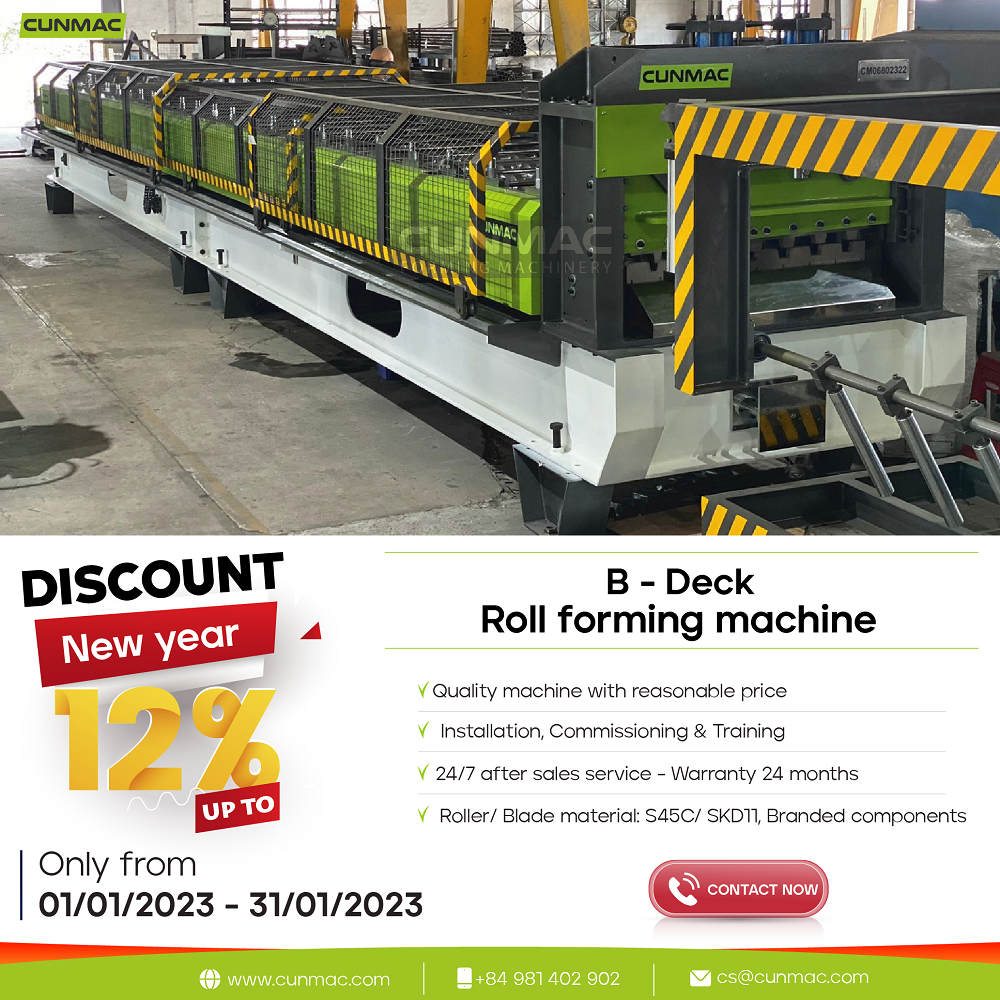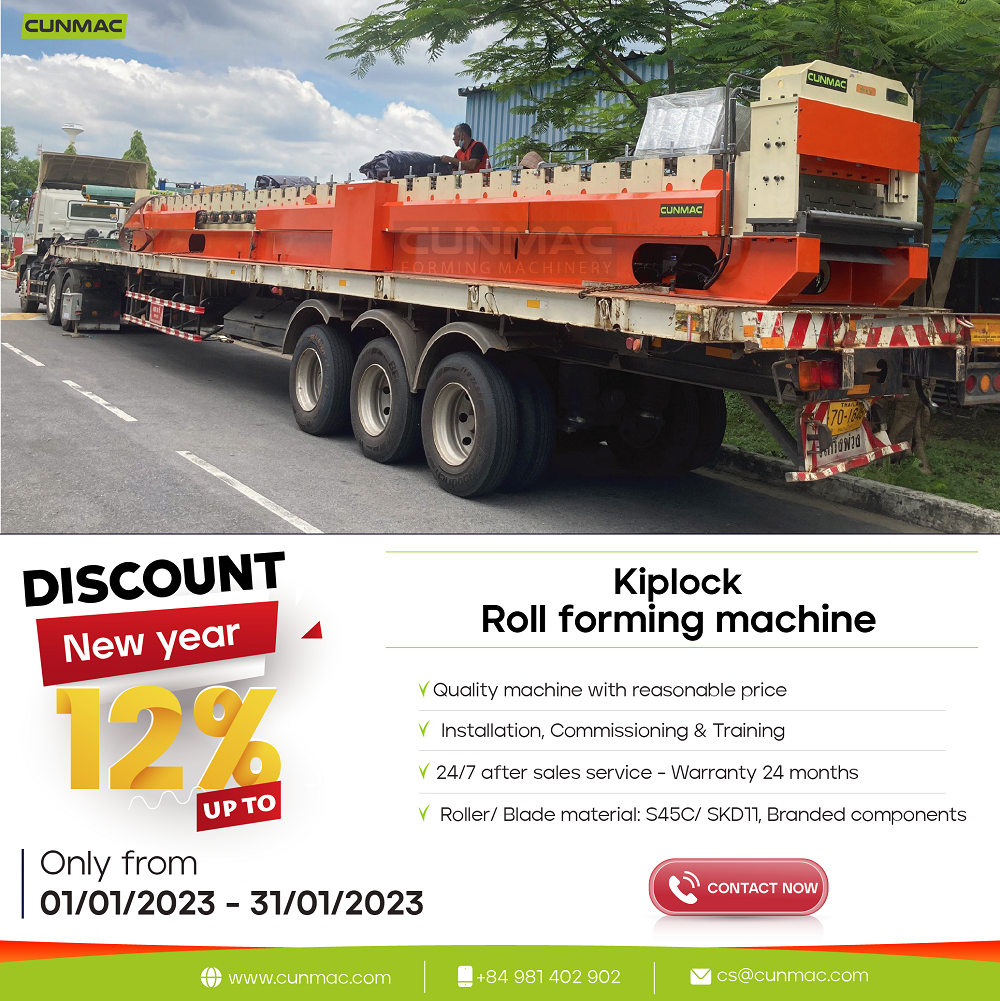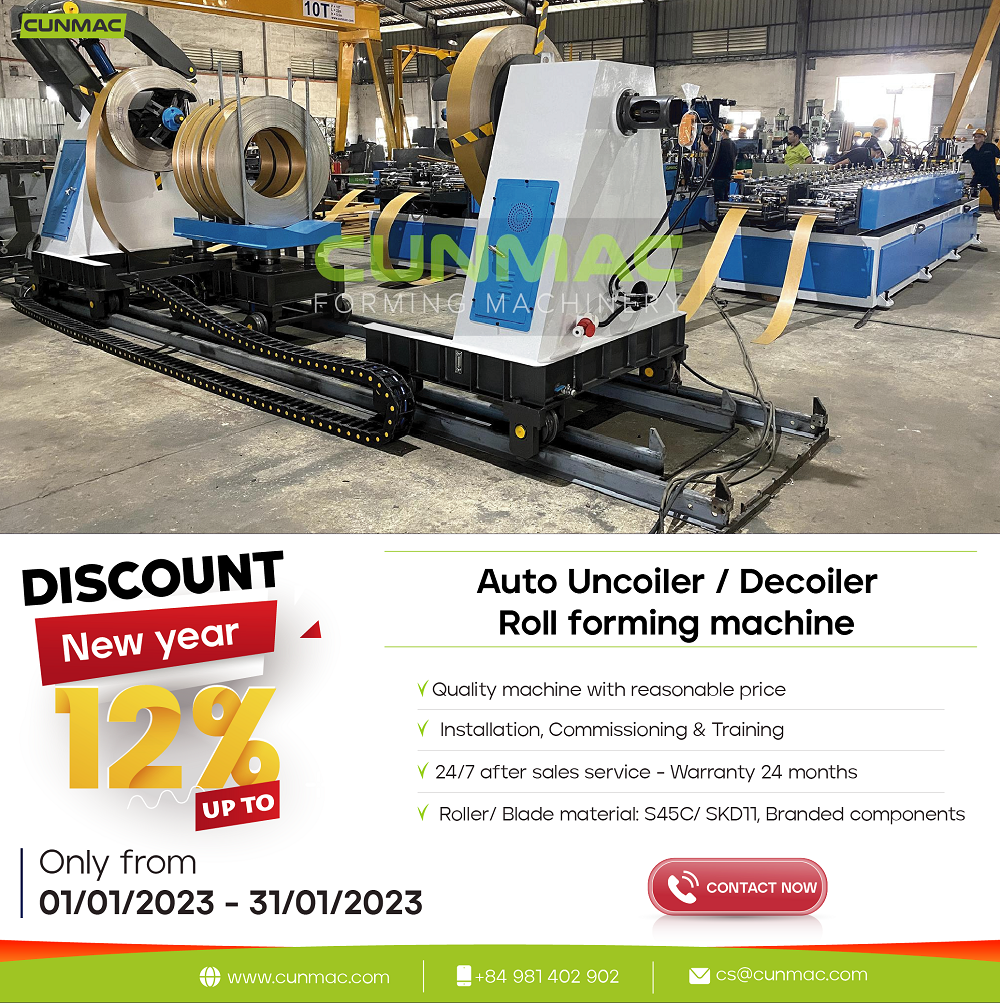 Check out wide range of products here: CUNMAC Roll Forming Machine for sale
About CUNMAC Machinery:
We, a roll forming machine manufacturer, customize design and manufacture a wide range of good solutions and products for companies operating in the sheet metal, construction and manufacturing industries. All CUNMAC machines are made in Vietnam. Our goal is to provide made-in-Vietnam flexible machines with good ease of use and high quality, where our designs and solutions give customers unique benefits and experience of our products. Roll forming machine for sale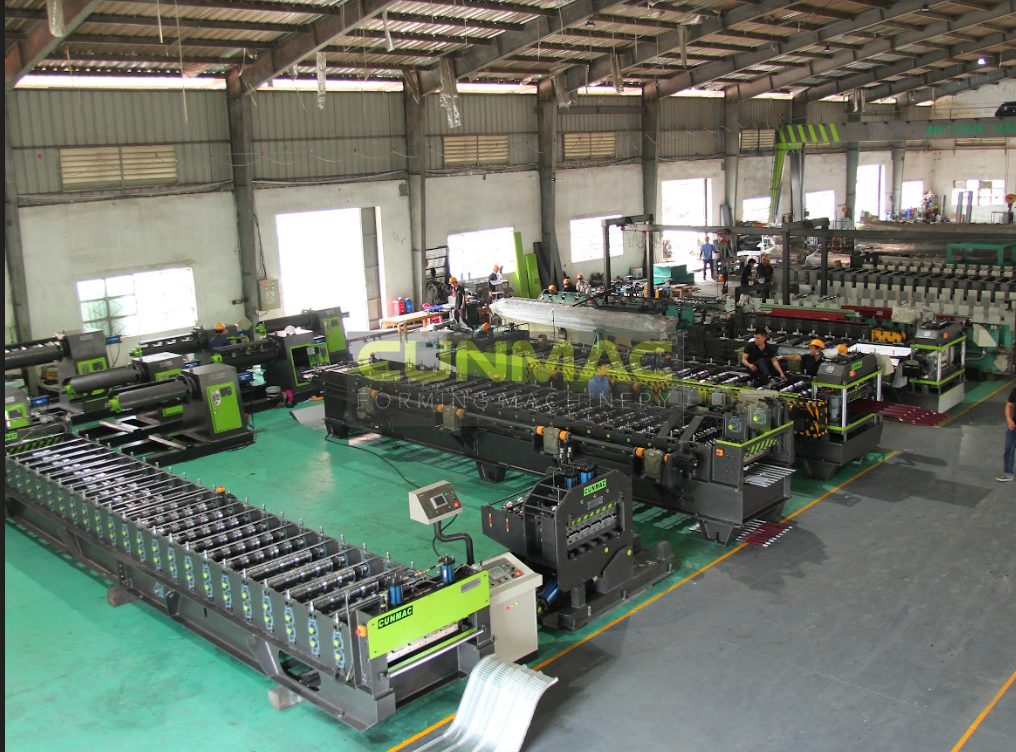 If you are ready to get more information please contact our consultants today, we would be really happy to assist you.
Hotline: +84 981 402 902
Mail: cs@cunmac.com
Get a quote
cs@cunmac.com – whatsapp:+84 981 402 902