What is a purlin? A purlin (or historically purline, purloyne, purling, perling) is a longitudinal, horizontal, structural member in a roof.
Purlin is a horizontal beam or bar used for structural support in structures, most often below the roof. Purlins are supported either by the building's rafters or its walls. These are most commonly used in metal buildings, but in wood-frame structures, these also replace closely packed rafters. A roof's purlins support the roof Deck's weight. The roof deck is the wooden panel, ply board, or sheet metal which creates the roof surface. This is usually filled with some kind of weather proofing and constructed from concrete and often an insulation material.
There are many types of Purlins and are divided into groups depending on the material they are made of and the form of their shape. Different purlins are used for multiple uses including a structural wall or floor support. Purlin is necessary as there is no frame for the sheeting on the roof to rest on without it, thereby making purlins important to the roof structure.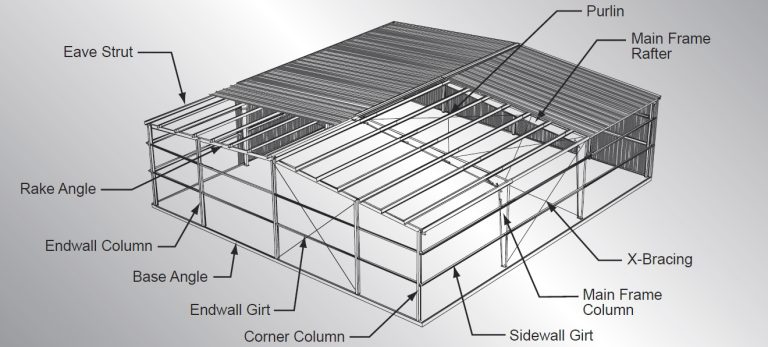 A purlin In steel construction
In steel construction, the term purlin typically refers to roof framing members that span parallel to the building eave, and support the roof decking or sheeting. The purlins are in turn supported by rafters or walls. Purlins are most commonly used in Metal Building Systems, where Z-shapes are utilized in a manner that allows flexural continuity between spans.
Steel industry practice assigns structural shapes representative designations for convenient shorthand description on drawings and documentation: Channel sections, with or without flange stiffeners, are usually referenced as C shapes; Channel sections without flange stiffeners are also referenced as U shapes; Point symmetric sections that are shaped similar to the letter Z are referenced as Z shapes. Section designations can be regional and even specific to a manufacturer. In steel building construction, secondary members such as purlins (roof) and girts (wall) are frequently cold-formed steel C, Z or U sections, (or mill rolled) C sections.
Cold formed members can be efficient on a weight basis relative to mill rolled sections for secondary member applications. Additionally, Z sections can be nested for transportation bundling and, on the building, lapped at the supports to develop a structurally efficient continuous beam across multiple supports.
Difference between c purlin and z purlin
C purlins, as the name implies, are formed as in the C alphabet, which is primarily used to support walls and floors. C section purlins or cee section purlins are built to shape a building shell structure's walls and floor joists, making them also suitable for supporting the beams required for flooring. These may also use our C segment purlins with door mounting, roof clipping, window trimming, parapet rails, and side rails.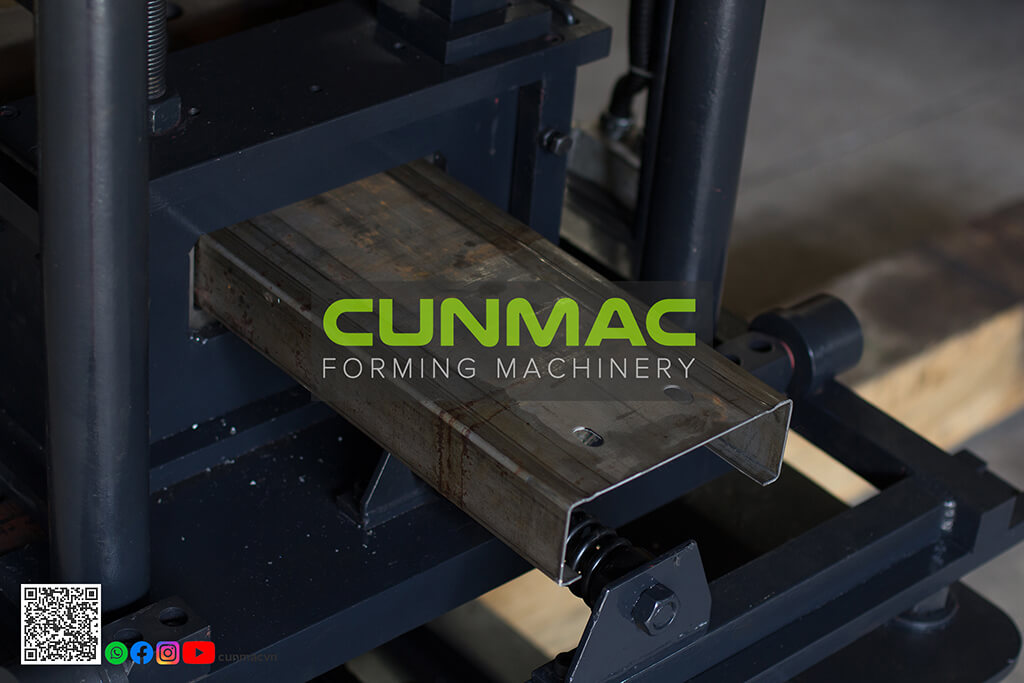 Both of our purlins in section C have similar extensions on their ends, which means they can be used in single spans. These are freestanding and secure, allowing them to be easily managed while being mounted while also offering stable support in the system.
C purlin roll forming machine is a channel roll forming machine that produces C shaped steel channels continuously out of galvanized or cold rolled steel strips from feeding, punching for holes, bending and cutting.
Read more: C-shape purlin roll forming machine

Another form of Z purlin is stronger than C purlin and is mostly used together at joints and overlaps. Z purlins or zed purlins are horizontal beams that are built to shape a building shell structure's roof and wall joists. They sit between the roofing sheets and the building, acting as sheet support to ensure that it is firmly attached and secure in place. Due to its relatively high flexibility and lightweight properties Z purlins are most commonly used in agricultural and industrial buildings which make them easily adapted for use in a variety of different sizes.
The Z shape purlin roll forming machine which is a  channel roll forming machine can create a variety of profiles Z shape purlin by adjusting the rollers.
Read more: Z shape purlin forming machine
Now that you understand the Difference between c purlin and z purlin and you are ready to get a quotation of the C Purlin and Z Purlin roll forming machine or combine CZ Purlin roll forming machine. Our sales reps have decades of experience with metal panel roll former and would be happy to assist you. For more information on different types or you are ready to purchase please contact our consultant today.
To give a better quotation and meet exactly your requirements, could you advise detailed information as below:
Which kind of roof roll forming machines do you need?
Profile or sample's pictures
Thickness and width of the coil
cs@cunmac.com – whatsapp:+84 981 402 902
Cunmac offers a wide range of products and good solutions for companies operating in sheet metal, construction, manufacturing industries. Our products include:
All Cunmac machines are professionally and reasonably made in Vietnam, our goal is to provide flexible machines with the best quality and customized designs which give customers unique benefits and experiences.
Hotline: +84 981 402 902
Mail: cs@cunmac.com
Factory: 331, Lien Huyen street, Thuan An city, Binh Duong province, Vietnam