Kliplock roll forming machine – Which type of Kliplock roofing is suitable for your construction? 3 mins reading Outstanding features of Kliplock roofing you should know – 3 mins reading What is Kliplock roofing? Read it to know

Do you know what is kliplock roofing? If you don't know, read this article right now. If you know, please continue reading to know more useful information about kliplock roofing!
1. What is kliplock roofing? Features of kliplock sheet
Kliplock roofing (also known as Kliplok/Cliplock/Snaplock) is a strong and durable long length roof (or wall) cladding, which is secured with concealed fasteners and fixed clips instead of screws. This allows the sheets to be secured without being punctured.
Specifically designed for flat roofs, klip lok roofing is applicable for roofs between 0-1 degrees in incline. Kliplock roofs are designed to provide a better water-tight seal, as the fixings are completely concealed and not exposed to the elements. Whereas traditional metal roofs have screws on the outside, which become corroded and weaker over time.
Klip Lok roofs are ideal for anyone looking for an easy to install material that is cost-effective and has a smooth, clean look due to its lack of exposed fasteners.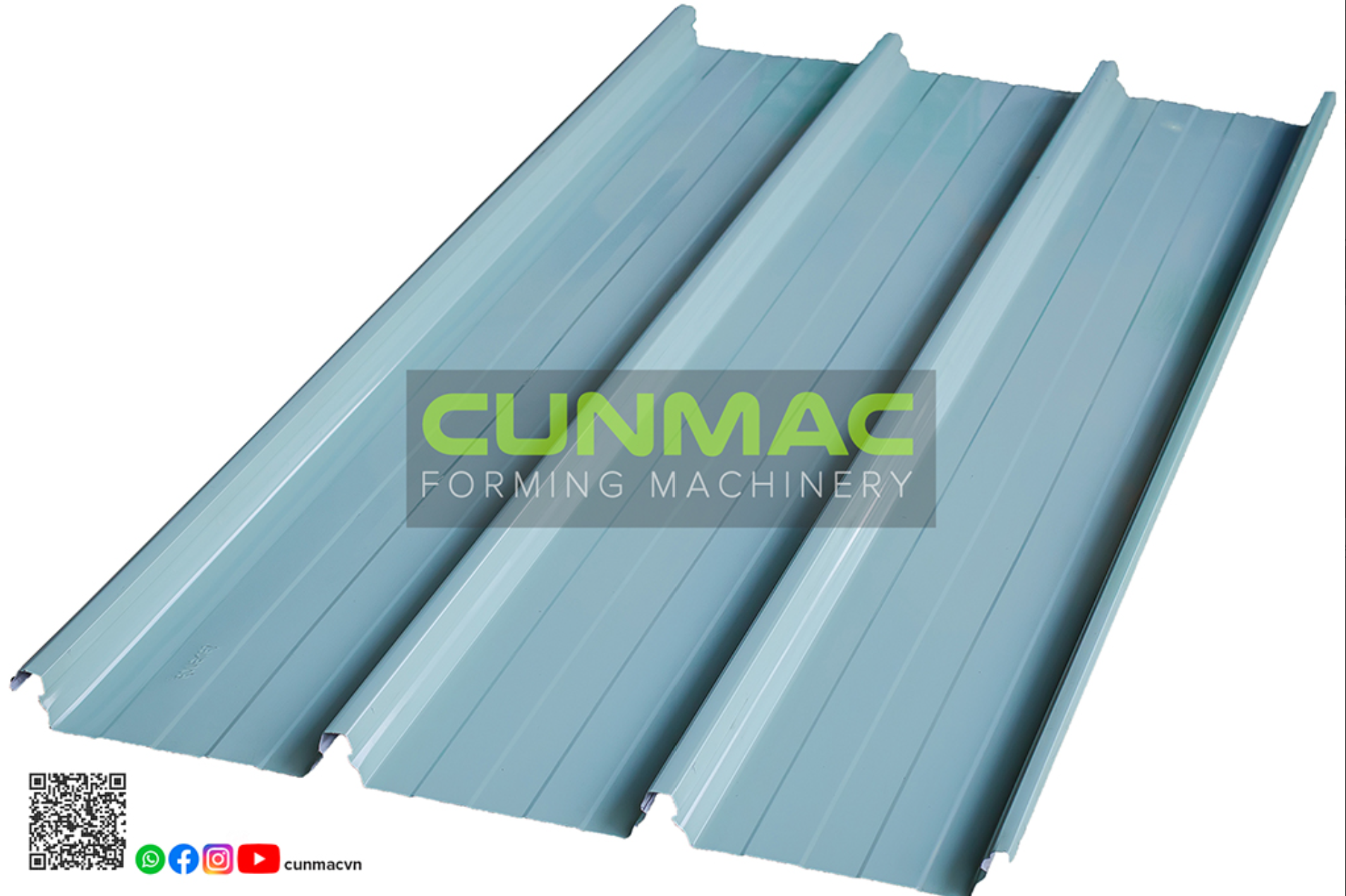 Kliplock roofing sheet
2. What is kliplock roofing made of?
Cliplock roofing is typically made from metal, with the most common materials being:
– Galvanized steel: is the most economical option and is coated in zinc to make them corrosion resistant.
– Zincalume: is a combination of zinc and aluminum, which provides corrosion resistance better than galvanized steel.
– Colorbond: is a pre-painted steel material and has a lot of color options available.
– Aluminum: has some characteristics such as: light-weight, corrosion resistance, electrical and thermal conductivity…
– Stainless steel: is extremely resistant to corrosion and has long life cycle.
Read more: Seamlock roll forming machine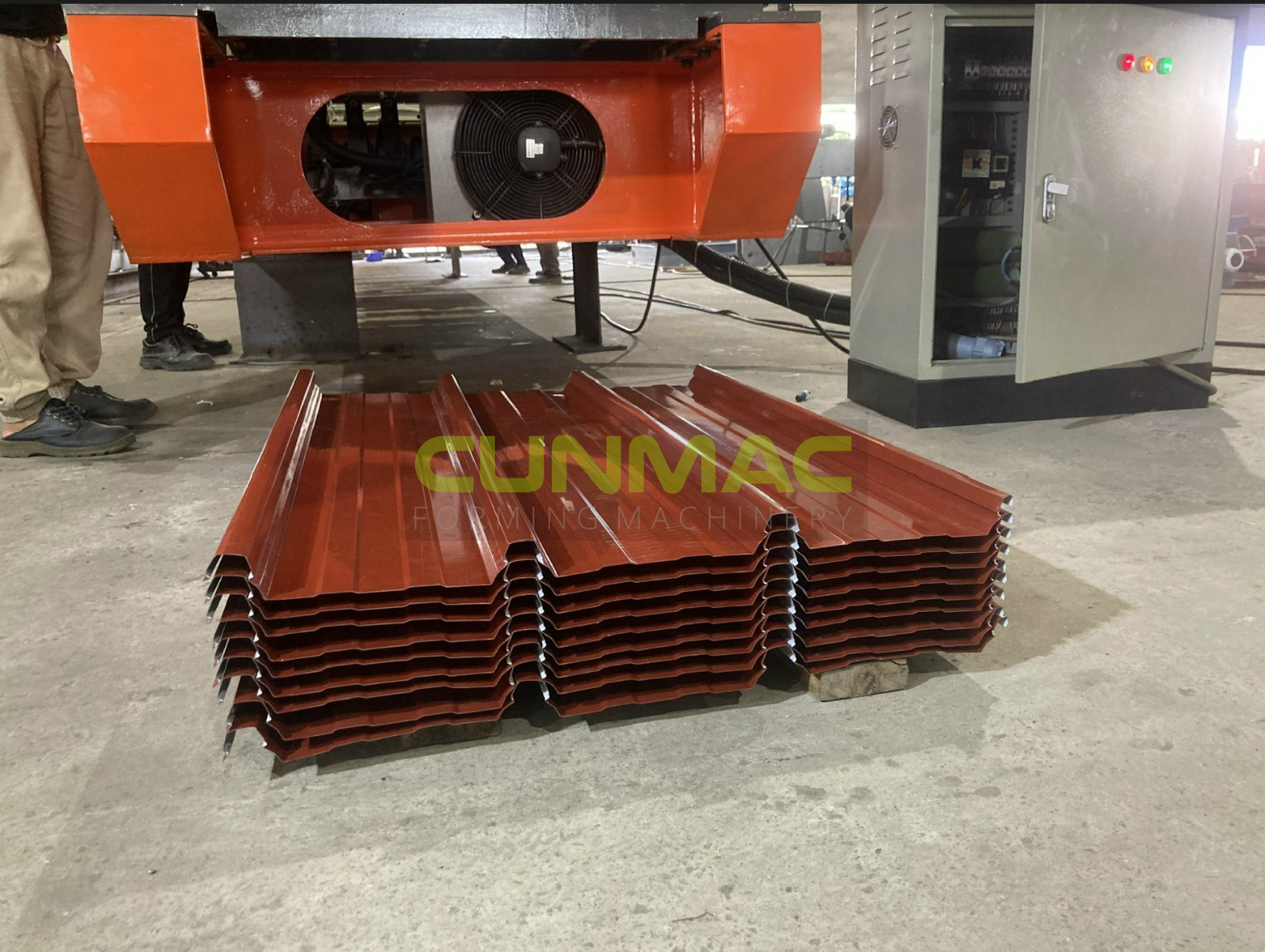 Stainless steel kliplock sheets of CUNMAC
3. Types of kliplock roofing
There are some types of kliplock but the most popular are 2 types: kliplock 700 and kliplock 406.
– Klip-lok 406 is a concealed fix profile with unique double interlocking side laps, making this a very fast installing roof sheet. This profile features a 406mm cover width and minimum roof pitch of 1 degree (1 in 50). Klip-lok 406 is strong, lightweight and economical that is suitable for residential and light commercial roofing applications, is ideally suited from low pitched roofs to vertical or horizontal ribbed walling.

– Klip-lok 700 is similar to Klip-Lok 406 but wider with nominal cover width of 700mm. This sheet is even faster to install yielding greater savings. Klip-lok 700 is suitable for both commercial and industrial roofing applications.
4. Advantages and applications of kliplock roofing
Kliplock roll forming machine can easily be installed and they enhance the safety plus stability of the structure. Due to its materials, kliplock has other outstanding advantages such as: corrosion resistance, energy efficiency, low maintenance, clean finish and look.
Kliplock roofing is a versatile and durable material that can be used in a wide range of applications. Kliplock roll forming machine sheet can be used as roof and wall cladding material in industrial, commercial, and residential buildings.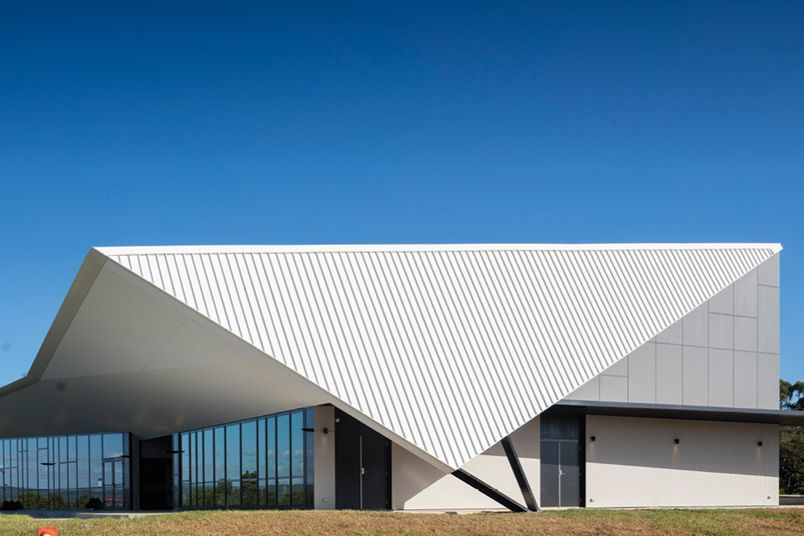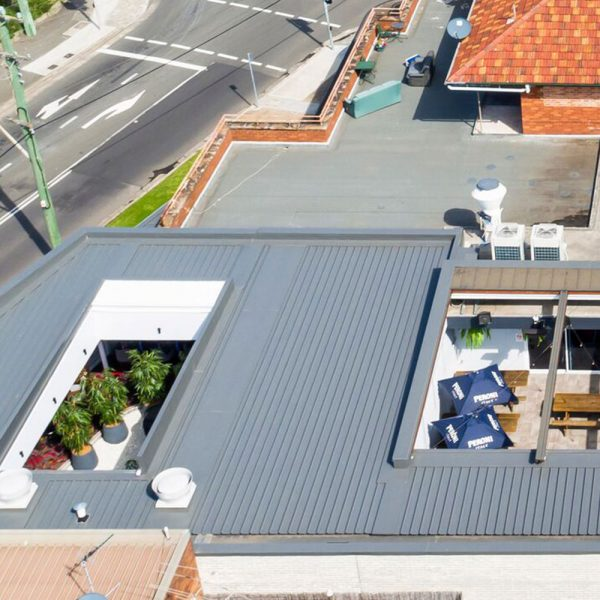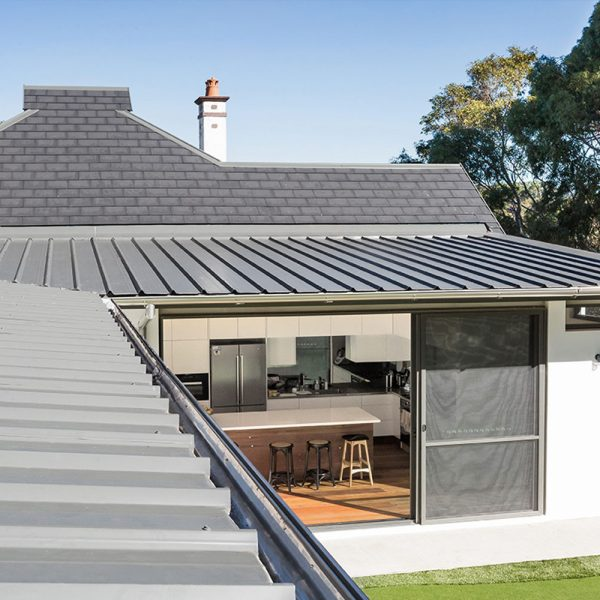 Some applications of Kliplock roofing
5. Who are quality suppliers of kliplock roofing?
There are many suppliers of kliplock sheeting, some of the well-known include:
– BlueScope:
BlueScope is a leading international supplier of steel products and solutions, principally focused on the global building and construction industry.
– Lysaght:
Lysaght is a division of BlueScope in Australia and has been supplying steel building products for residential and commercial projects across Australia for over 150 years. They offer a wide range of kliplock sheets, including their popular Klip-Lok 700 and Klip-Lok 406 profiles, and are known for their quality products and technical expertise.
– Stramit:
Stramit is one of Australia's leading manufacturers and suppliers of roll formed steel building products. They are famous for their high quality products and good customer service.
These are just a few quality suppliers of Kliplock roll forming machine. The best one for you will depend on your specific needs and requirements. Hope you find out which one is the best fit for your needs.
6. Kliplock roll forming machine of CUNMAC
How our Kliplock roll forming machine works:
Kliplock Roll Forming Machine at construction's site – Máy cán tôn Kliplock tại công trường – CUNMAC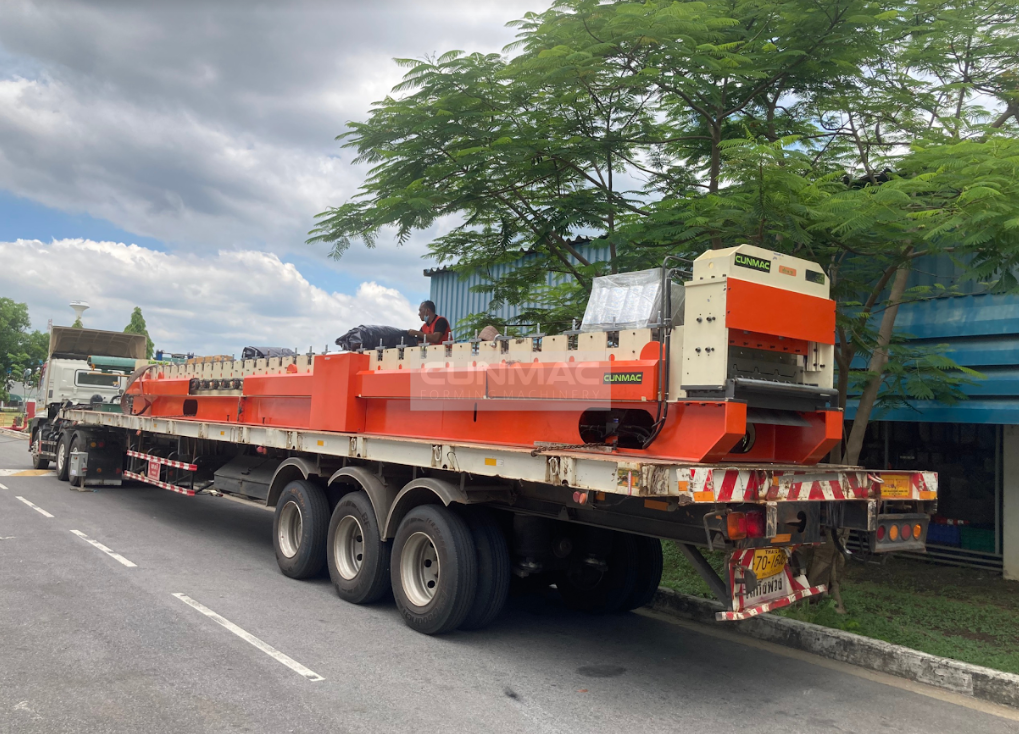 CUNMAC mobile Kliplock roll forming for onsite manufacturing
Some specifications about this machines:
– Automatic roll forming and cutting with Inverter, PLC, HMI
– Automatic programmable length settings via the touch panel
– Roller and blade are fabricated from alloy and SKD11 steel 60-62HRC
– Electrical and hydraulic components made from Japan, Germany
– Save history for orders in 30 days
– Customize design
– Stable operation with strong power and body frame
Read more: Kliplock roll forming machine
7. About CUNMAC Machinery
Our over 15 years of experience in manufacturing roll forming machines is a result of our high-quality awareness to operate in a continuously innovative process. This process is based on market needs and desires for innovation, automation, and quality. Our quality covers not only employees and suppliers but also production methods, products, and partners. All parts of products are fabricated from alloy steel by CNC precision machines. Electrical and hydraulic components derive from reputable brands such as Siemens, Schneider, OMRON, Hitachi, Yuken…
All CUNMAC machines are professionally and reasonably made in Vietnam, our goal is to provide flexible machines with the best quality and customized designs which give customers unique benefits and experiences.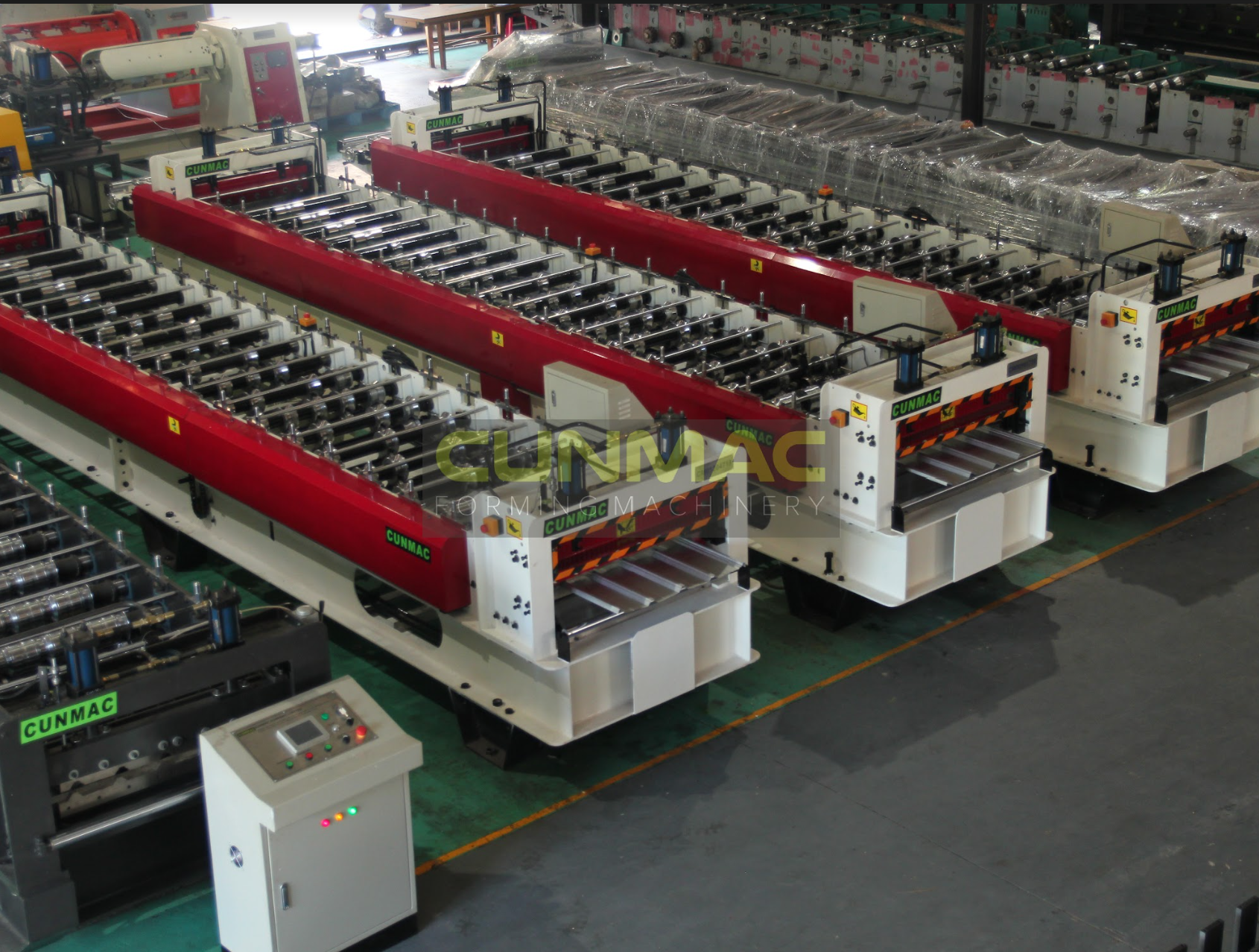 If you are ready to get more information please contact our consultants today, we would be really happy to assist you.
Hotline: +84 981 402 902
Mail: cs@cunmac.com