Let's have a cup of tea with CUNMAC and roll out the basic things about the leveling machine as well as its combination with other machines now! 
1/ What is a leveling? How does the leveling machine work?
– Leveling is a process using a leveling machine that to fix coil shape, make the surface flat and relieve internal stress causing issues for the coil. 
– The leveling machine is also called a leveler, roller leveler, coil leveler, or entrance leveling machine. 
– It is used for thick metal coils, usually 2-5 mm thick.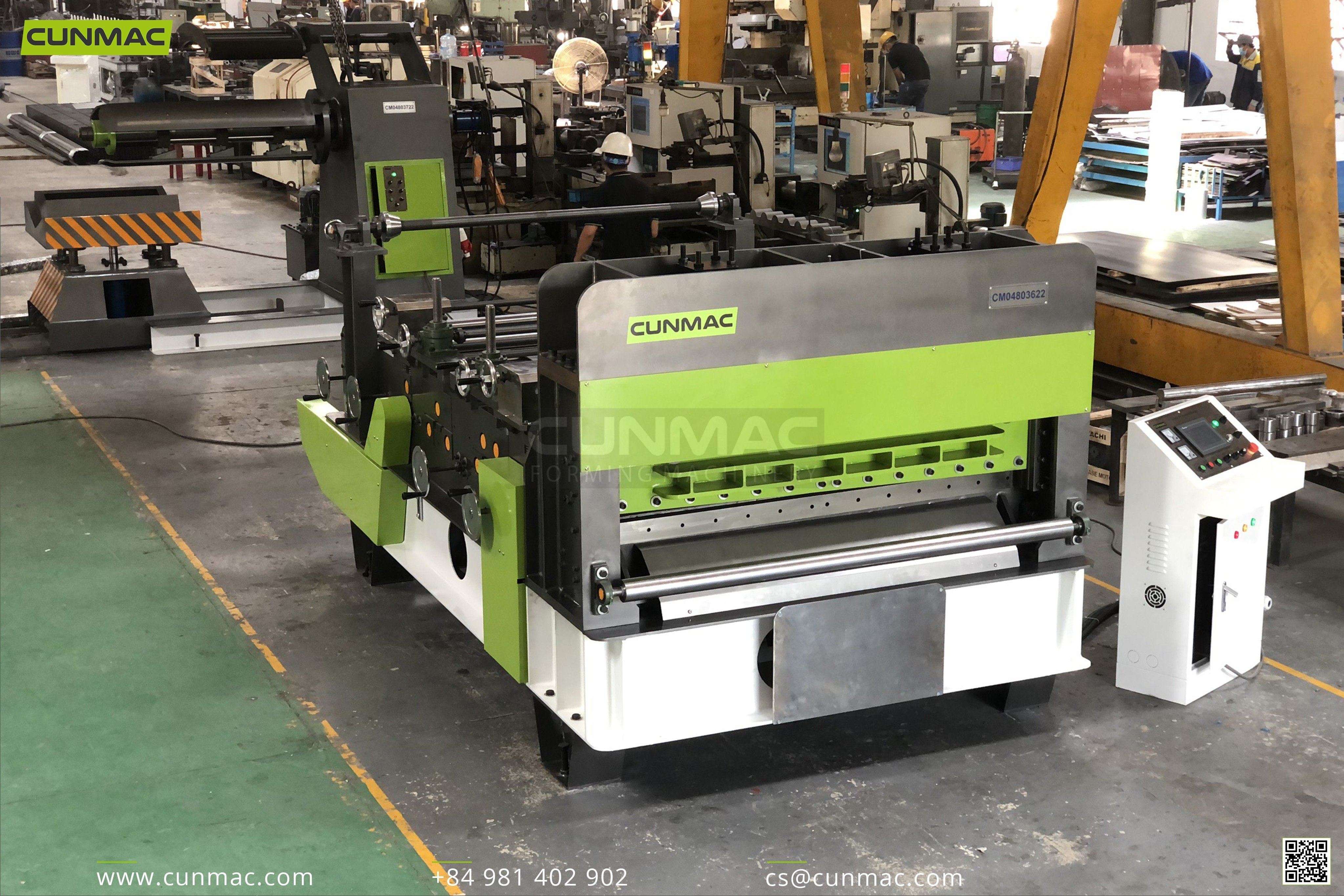 Leveling machine (leveler)
2/ Materials can be leveled by the leveling machine
– Can level all metals with an ultimate elongation of at least five percent and a distinct yield strength. 
– If the material can be bent without breaking, it can be leveled.
– Certain items like tubes, pipes, three-dimensional objects, or those that are already formed may not be suitable for leveling.
3/ The importance of the leveling machine
– Metal sheets can have internal stresses and shape issues caused by various factors like rolling mills or cutting processes
– The most common flatness defects are coil set and crossbow. 
– Coil defects often occur during transportation, milling, or the following cutting operation.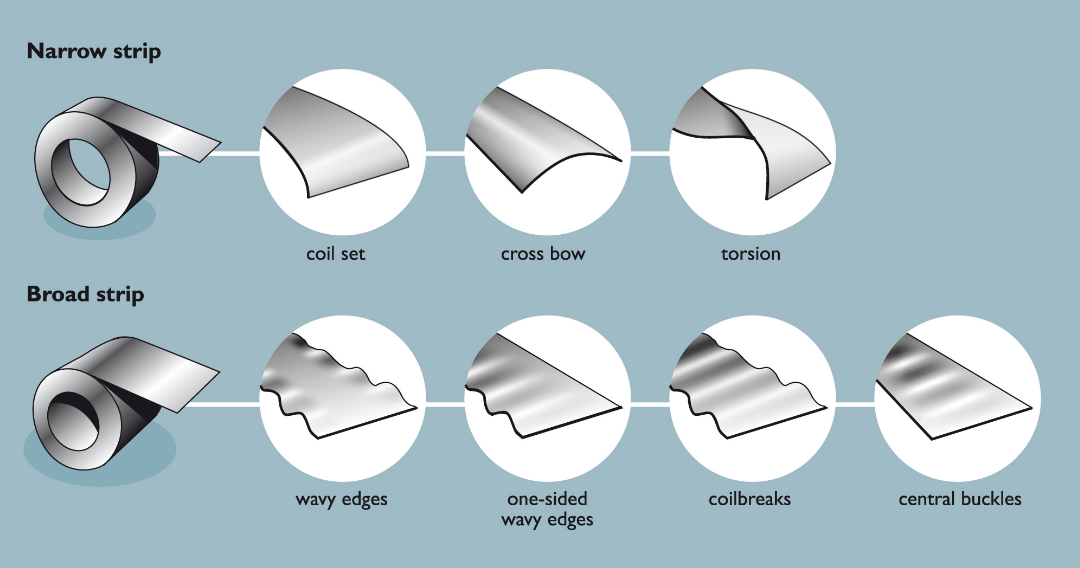 For instance, before feeding a thick metal coil into the roll forming machine, we use an entrance leveling machine to make the coil surface flat and reduce internal stress. As a result, the subsequent processes become easier and smoother.
The leveling process by an entrance leveling machine for thick metal coil
4/ Leveling machine combined with other machines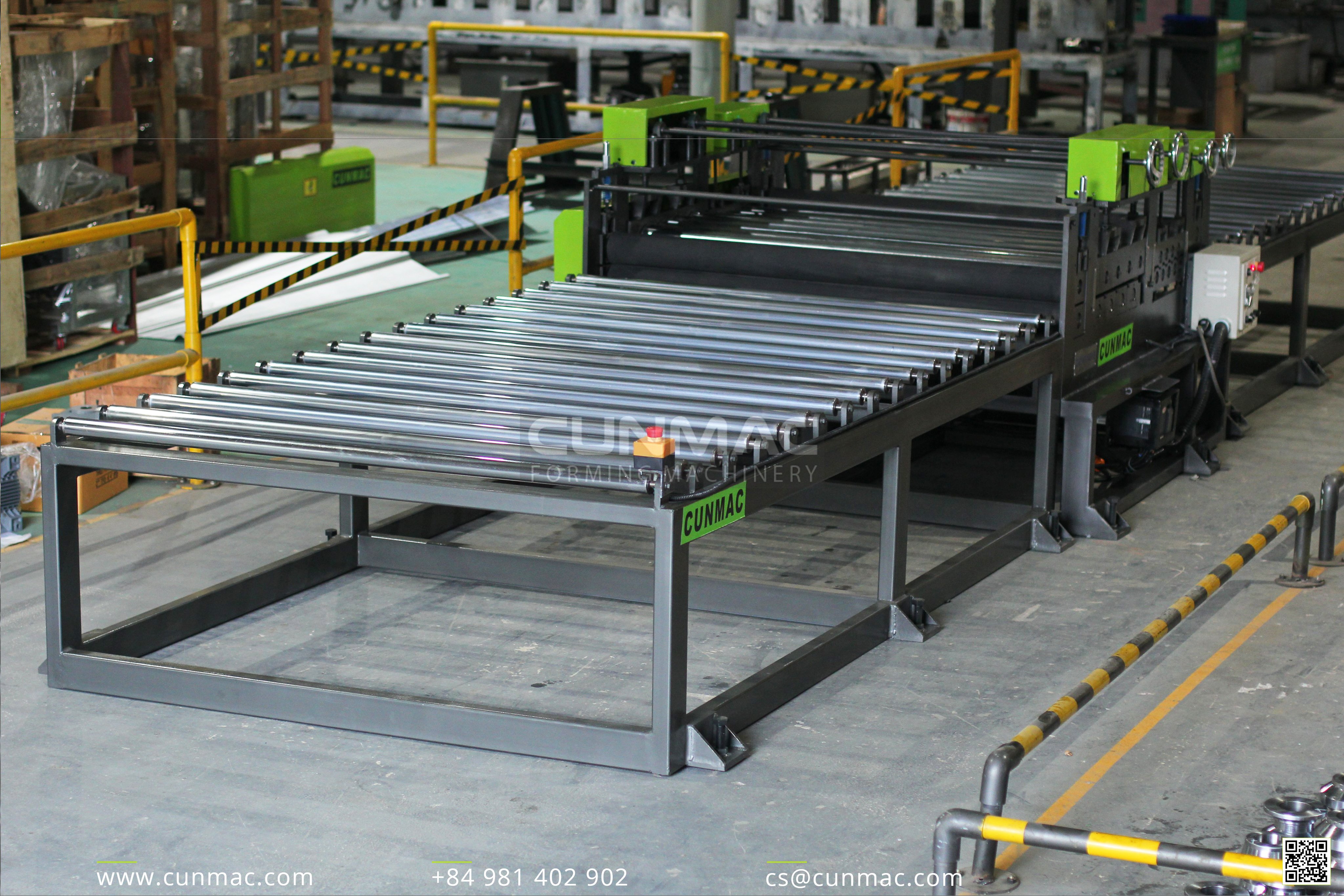 Leveling machine + Runout table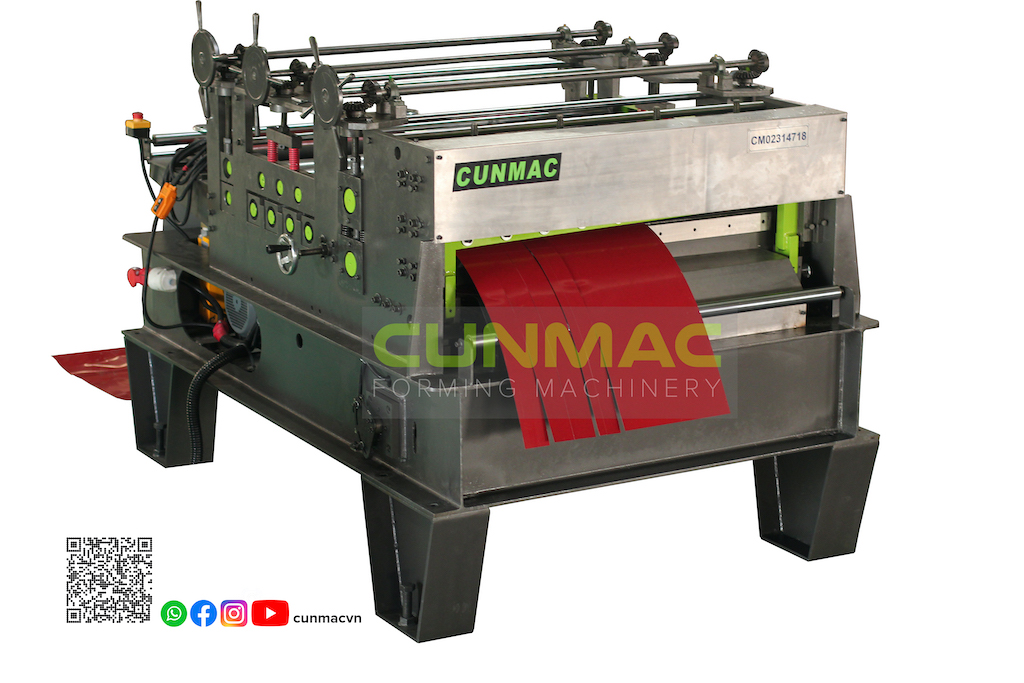 Leveling + Slitting + Cutting to length machine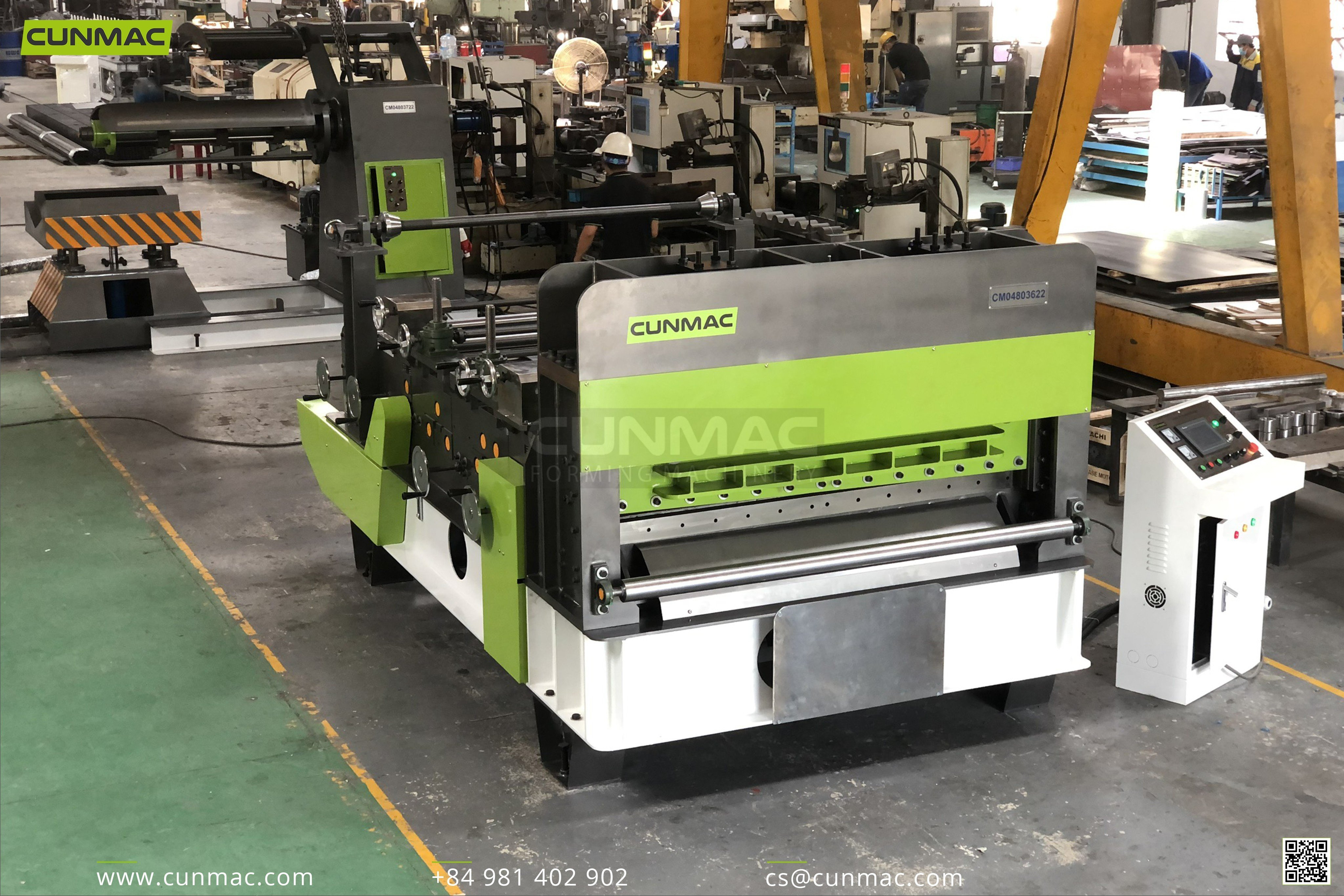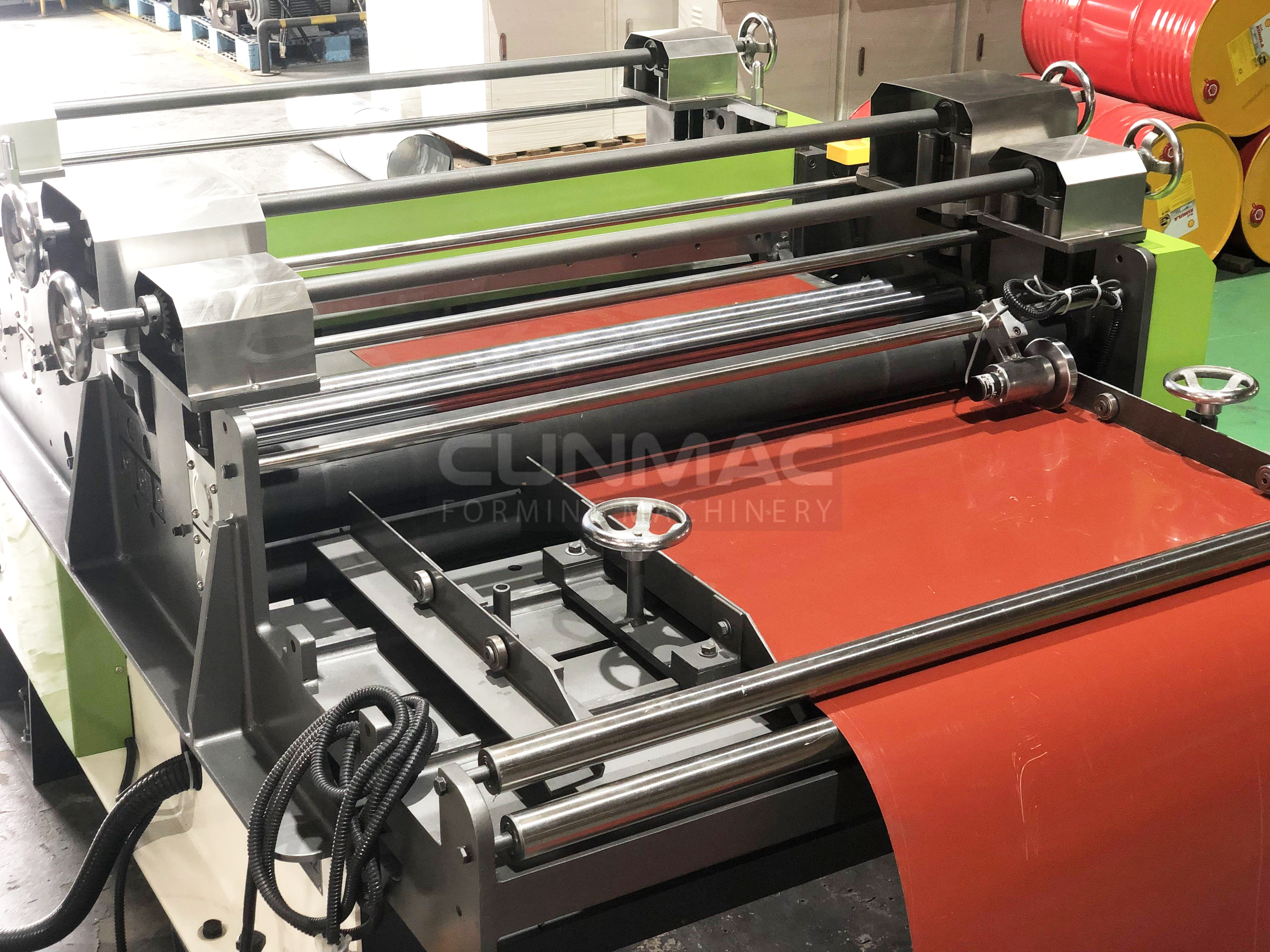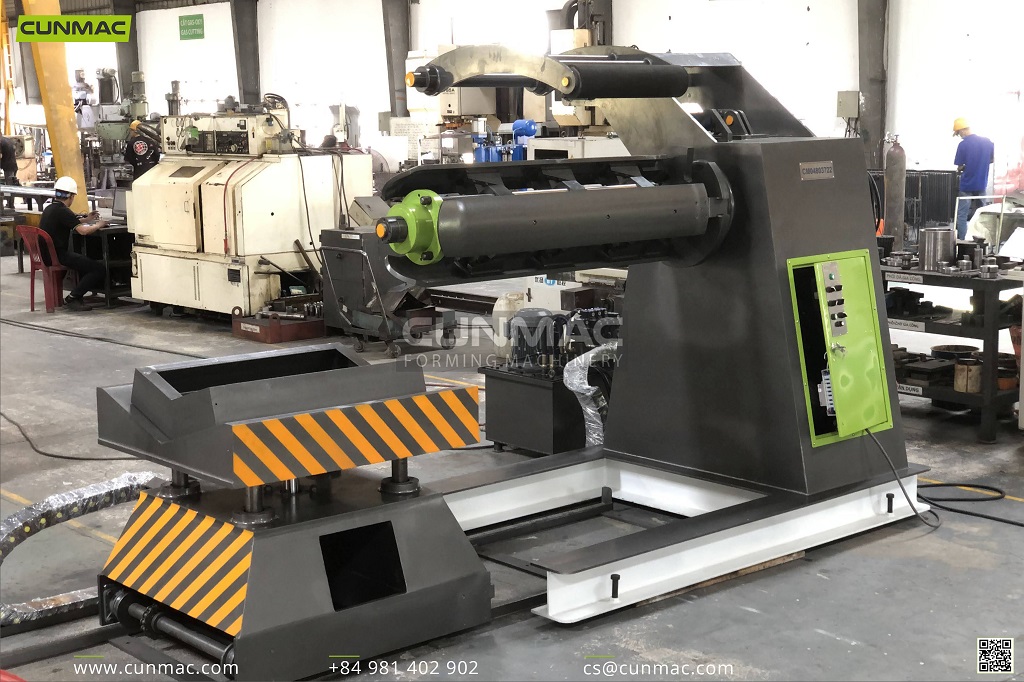 Leveling + Cutting to length machine combined with auto decoiler

Through this post, CUNMAC team has given you basic things to know about Leveling machine. Don't forget to follow the next issue of our series #defineterms to update more useful information.
This series belongs to CUNMAC Vietnam.
CUNMAC Vietnam – Roll Forming Machine Manufacturer has 15 years experience to ensure machine quality and customer satisfaction all over the world. 
We customize, design and manufacture a wide range of good solutions and products for companies operating in the sheet metal, construction and manufacturing industries. basic things to know about leveling machine
All CUNMAC machines are made in Vietnam. Our goal is to provide made-in-Vietnam flexible machines with good ease of use and high quality, where our designs and solutions give customers unique benefits and experience of our products.